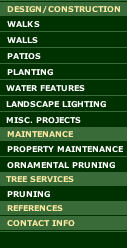 Why are there curled, droopy leaves on so many Rhododendrons?
Another factor that exacerbated the situation, at least in Western Massachusetts, was the dry period last fall from mid-September to December when the rainfall was 3 - 4 inches below normal. Transpiration during that period would have tapped into the moisture reserves in the plants, further predisposing them to the desiccation injury they have endured in the last several weeks. Wind, sun, and mild daytime temperatures naturally draw moisture from the leaves. When the ground is frozen, soil moisture is not available to compensate for the loss. If that was not replenished during the late winter, the buds, leaves and cambial tissues under the bark dried out. Whether the affected buds, leaves and branches will be able to recover if moisture is available now and later in the spring remains to be seen.
What to do? Watch and see if the affected parts of the plant recover. Once it is certain they are dead, prune and dispose of dead twigs or branches, which can be invaded by opportunistic pathogens and insects. Long-term management involves maintenance of 2 - 3 inches of composted pine bark or other mulch over as much of the root zone as possible. Also, water the rhododendrons once a week if there is no rainfall during the hot, dry summer periods, and during dry autumns. Apply a soaking type of irrigation that wets the ground to a depth of 12 - 18 inches.
This article was taken from Hort Notes Volume 12, Number 5.
Tree Services
Rudy's Tree offers
tree pruning
.
Design/Construction
Rudy's Tree offers several different design/construction options ranging from
walks
,
walls
,
patios
and
planting
.
Maintenance
Is your lawn or yard starting to look its age? Rudy's Tree offers regular maintenance programs including
lawncare
and
ornamental pruning
.